Is it better to use shower gel or soap when taking a bath?
2023-10-18 22:00
Is it better to use shower gel or soap when taking a bath?
Bathing is one of the things we must do every day, but when going to the mall, which one is better for taking a bath? Why such doubts arise? In fact, the root cause is that there is no obvious understanding and understanding of the difference between shower gel and soap. Without further ado, let's find out together now!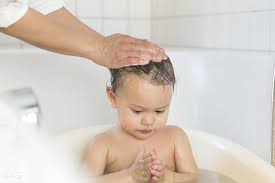 1. Washing effect
Compared with shower gel, soap is an alkaline product, so it is definitely better than shower gel in removing dirt and oil. It can clean every pore of the human body. Shower gel is more suitable for people who want to have a smooth body after washing.
2. Harmful effects on the skin
From this point of view, shower gel is obviously more suitable than soap. Since soap is highly alkaline, it is especially not suitable for people with allergic skin. If your skin is allergic, then shower gel should be your choice. The best choice. In comparison, shower gel is much less harmful to the skin, and it can also lock in body moisture, keeping the skin moist and smooth for a long time.
3. Skin care effect
In terms of skin care effects, shower gel is better. Soap generally focuses on cleansing, while shower gel also has functions such as moisturizing, whitening, and locking in moisture. If the skin care effect is more important, it is recommended to choose shower gel.
Generally speaking, soap has better cleaning effect, while shower gel has better care effect.
Get the latest price? We'll respond as soon as possible(within 12 hours)